Westerville Bathroom Renovation Project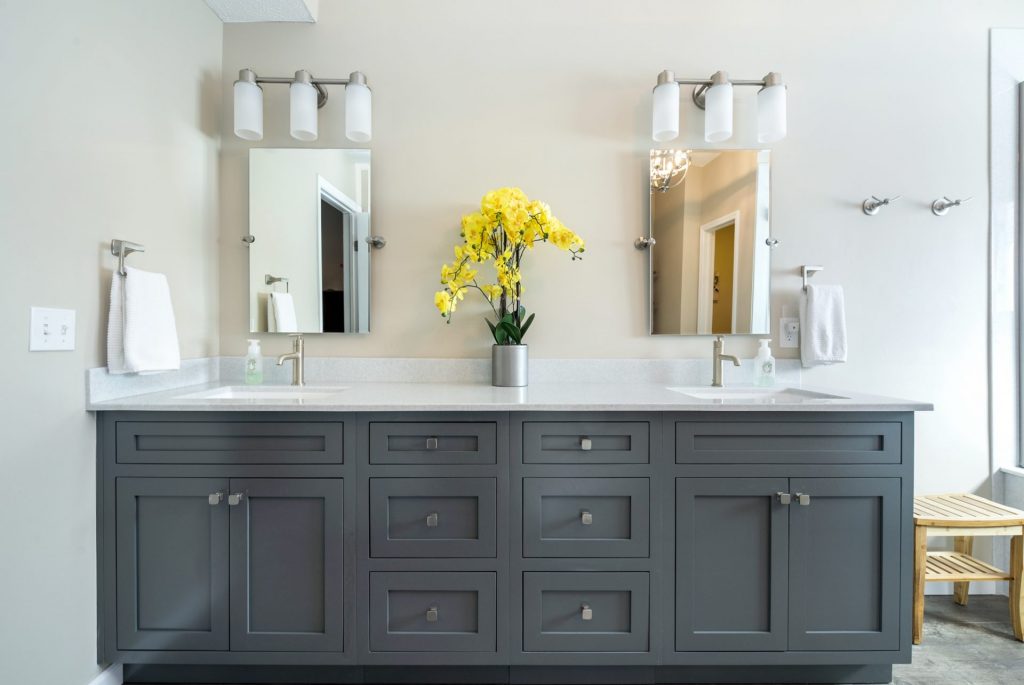 Explore This Full Master Bath Remodel That Helped One Family Get The Most Out Of Their Space!
We've all been there – you're compiling your home renovations list, organizing each project as one part of the house hangs like an albatross. For this Westerville family, the final piece of the puzzle they held off on was their master bathroom!
What We Were Working With:
At the beginning of the project, the client told us exactly what they wanted: a tranquil, yet high-functioning bathroom space. They also told us what they hated about their current space: a tiny "phone booth" shower that they used (with a large amount of loathing) each day, a huge bathtub that sat idle and outdated lighting, flooring and vanities.
What We Helped Create:
Our team took these cues and we were off to the races, finishing another successful project complete with a huge, luxurious shower, modern floating shelves and an updated double vanity to bring new life to this old space.
Build Your Own Dream Bathroom With SimpleBath!
Feeling inspired by this recently-completed Bath Remodel in Westerville? Get in touch with us today and we can help you make some magic of your own!